My Plumbe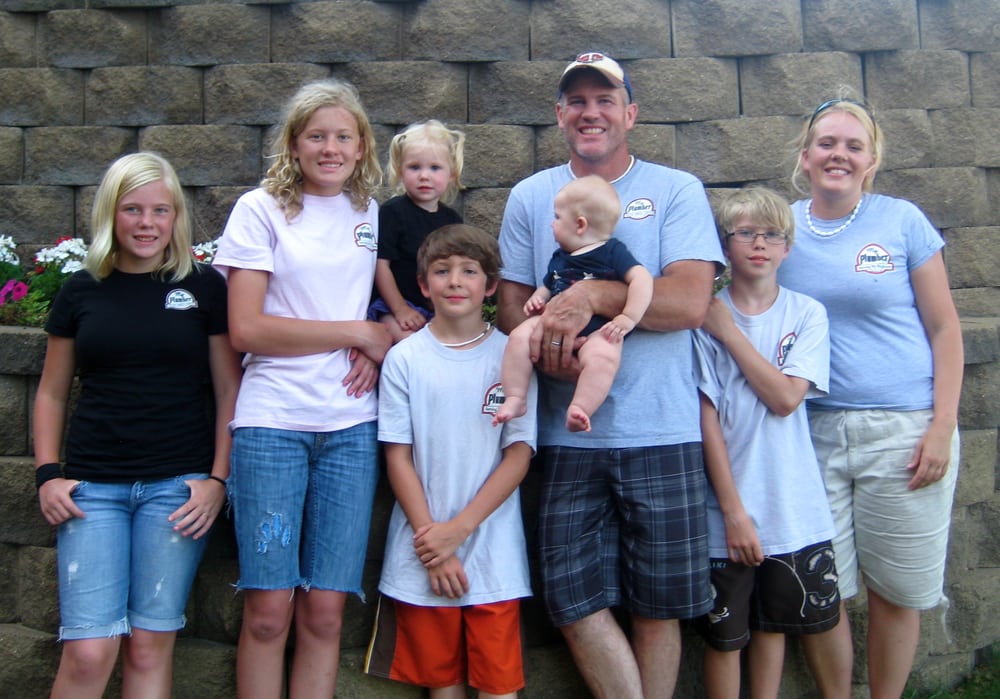 4.5 / 5 stars, out of 8 reviews
18948 Radford St
Minnetonka, MN 55345
Phone: (952) 465-2031
Review Summary
My Plumbe is a highly recommended plumbing service located at 18948 Radford St, Minnetonka, MN 55345. With a rating of 4.5 stars and a total of 8 reviews, they have proven to be a reliable choice for any plumbing needs.
Customers have praised the owner, Mike, for his knowledge and friendly demeanor. In one review, a customer mentioned that Mike was able to assess and repair a plumbing leak in a short amount of time. This demonstrates the efficiency and expertise of My Plumbe.
However, there was one negative review regarding poor customer service. The customer claimed that they did not receive a response after attempting to contact My Plumbe to accept their quote. It's important for any business to prioritize good customer service and address inquiries in a timely manner.
Despite this negative feedback, another customer had a positive experience with Mike. They initially thought their toilet was loose, but Mike was able to identify the underlying issue – a cracked flange. By correcting the problem, My Plumbe was able to provide a long-lasting solution for the customer.
If you're in need of plumbing services in the Minnetonka area, My Plumbe is a reliable choice. With Mike's expertise and friendly approach, you can trust that your plumbing needs will be taken care of efficiently and effectively.
Learn More About My Plumbe Here
Weiler Construction
5.0 / 5 stars, out of 1 reviews
Hopkins, MN 55345
Phone: (952) 292-5296
Review Summary
Weiler Construction is a reliable and skilled handyman service located in Hopkins, MN. With a perfect rating of 5.0, they have gained the trust and satisfaction of their customers. Offering a wide range of services, including handyman, general contractors, and painters, Weiler Construction is the go-to option for all your construction needs.
One satisfied customer shared their experience with Weiler Construction, and it's clear why they received a 5-star rating. The customer mentioned that they have used Weiler Construction for various projects, such as removing and adding new trim to different rooms, painting, floor installation, and new door installation. The versatility and expertise of Weiler Construction are evident in their ability to handle multiple tasks with precision and efficiency.
Whether it's a small handyman job or a larger construction project, Weiler Construction is dedicated to providing top-notch service. Their attention to detail and commitment to customer satisfaction are unmatched. The customer also appreciated the professionalism and punctuality of the team at Weiler Construction.
With their convenient location in Hopkins, MN, Weiler Construction is easily accessible to customers in the area. Their contact number, (952) 292-5296, ensures that customers can easily reach out to them for any inquiries or to schedule an appointment.
If you're looking for a reliable and skilled construction service in Hopkins, MN, look no further than Weiler Construction. Their exceptional workmanship, attention to detail, and commitment to customer satisfaction make them the ideal choice for all your construction needs.
Learn More About Weiler Construction Here
Build Well Construction
5.0 / 5 stars, out of 4 reviews
5220 Knob Hill Ct
Minnetonka, MN 55345
Phone: (952) 679-3976
Review Summary
Build Well Construction is a highly competent and reliable contractor that demonstrates exceptional care and quality in all aspects of their work. One customer hired them to finish their basement and was extremely pleased with the results. The customer expressed satisfaction with the additional features and improvements provided by Build Well Construction.
Another customer had a great experience with Brent, a member of the Build Well Construction team. Brent replaced 28 windows in their 110-year-old home and delivered high-quality work. The customer appreciated Brent's punctuality, as he arrived early and put in long hours to ensure a productive day. The customer was extremely satisfied with the outcome of the window replacement project.
Build Well Construction was also praised for their ability to transform a deteriorating deck into a safe and sturdy structure. The customer described the deck as being in a sad state before Build Well Construction's intervention. However, after Brent's refinishing work, the deck became a visually appealing and structurally sound addition to the customer's home.
Based on these positive experiences, it is evident that Build Well Construction is a reputable contractor that consistently delivers excellent results. Their expertise in various areas, such as basement finishing, window installation, and deck refurbishment, make them a reliable choice for homeowners in need of construction services. With their dedication to quality and customer satisfaction, Build Well Construction is a top-notch contractor in the Minnetonka, MN area.
Learn More About Build Well Construction Here
Homes by Legacy
2.5 / 5 stars, out of 5 reviews
14525 Hwy 7
Ste 330
Minnetonka, MN 55345
Phone: (612) 286-0616
Review Summary
Homes by Legacy is a general contracting and architectural firm located at 14525 Hwy 7, Ste 330, Minnetonka, MN 55345. They have a rating of 2.5 stars based on 5 reviews. The company offers a range of services including complete home remodeling and design-build projects.
One of the reviewers had a positive experience with Homes by Legacy, giving them a 5-star rating. They hired the company for a complete remodel of their two-story Lake Minnetonka home and worked with them for about 9 months. The reviewer praised the team's work and mentioned that the home turned out beautifully.
Another reviewer also gave Homes by Legacy a 5-star rating and highly recommended them. They described their home as beautiful and had a great experience with the team.
However, one reviewer had a very poor experience with this builder, giving them a 1-star rating. They mentioned that Homes by Legacy didn't pay their bills and made false promises. The reviewer expressed their dissatisfaction and stated that they have worked with a lot of builders but had a particularly bad experience with this company.
Based on the mixed reviews, it seems that Homes by Legacy has had both positive and negative experiences with their clients. Potential clients should consider these reviews and take them into account when making a decision about working with this company.